Sunday, July 12, 2020 Filed in:
Corona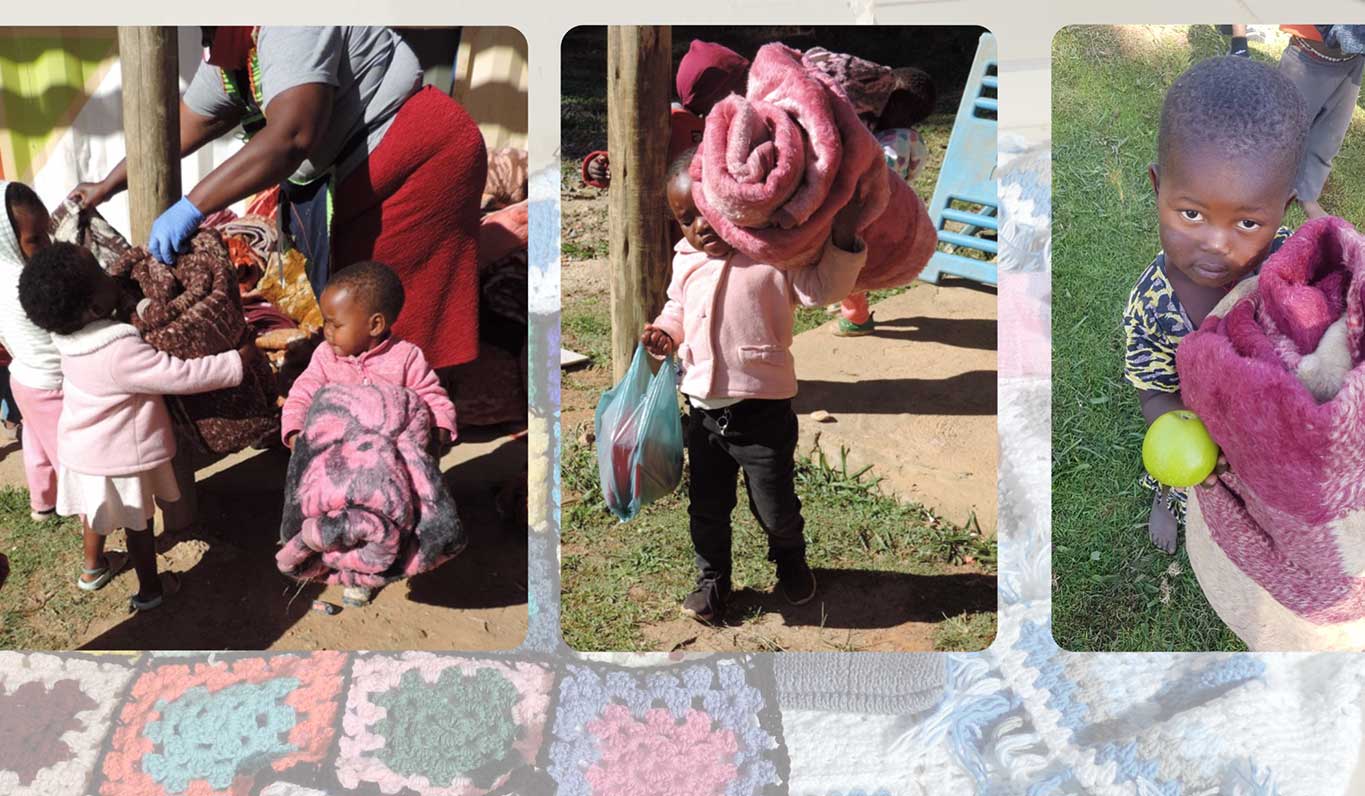 Our small soup kitchen in Lidgetton is running very well, and especially during the Corona Lockdown period, which is still not over in South Africa.Up until now, Nokuthula has been feeding about 30 children 3x per week.
The meal she provides is usually to supplement their one main meal they receive at school each day. Since lockdown, no children were allowed to go to school, so this resulted in many children going hungry.
Nokuthula, since she also could not go to her regular job, opened up her soup kitchen everyday, and has been feeding up to 85 children daily since lockdown.
Because of the restrictions, she has had limited help, only from her daughter, ill mother and one friend.They seem to have managed amazingly.
They have received some financial support during this period, which is not happening so often there. They have also received a lot of support in goods, especially now that winter is there and Lidgetton is very cold!
They have received woollen hats, blankets and toys. At the beginning of June they were on the local radio station and this generated a lot of awareness and support, which was great.
They received R12 500 (€640)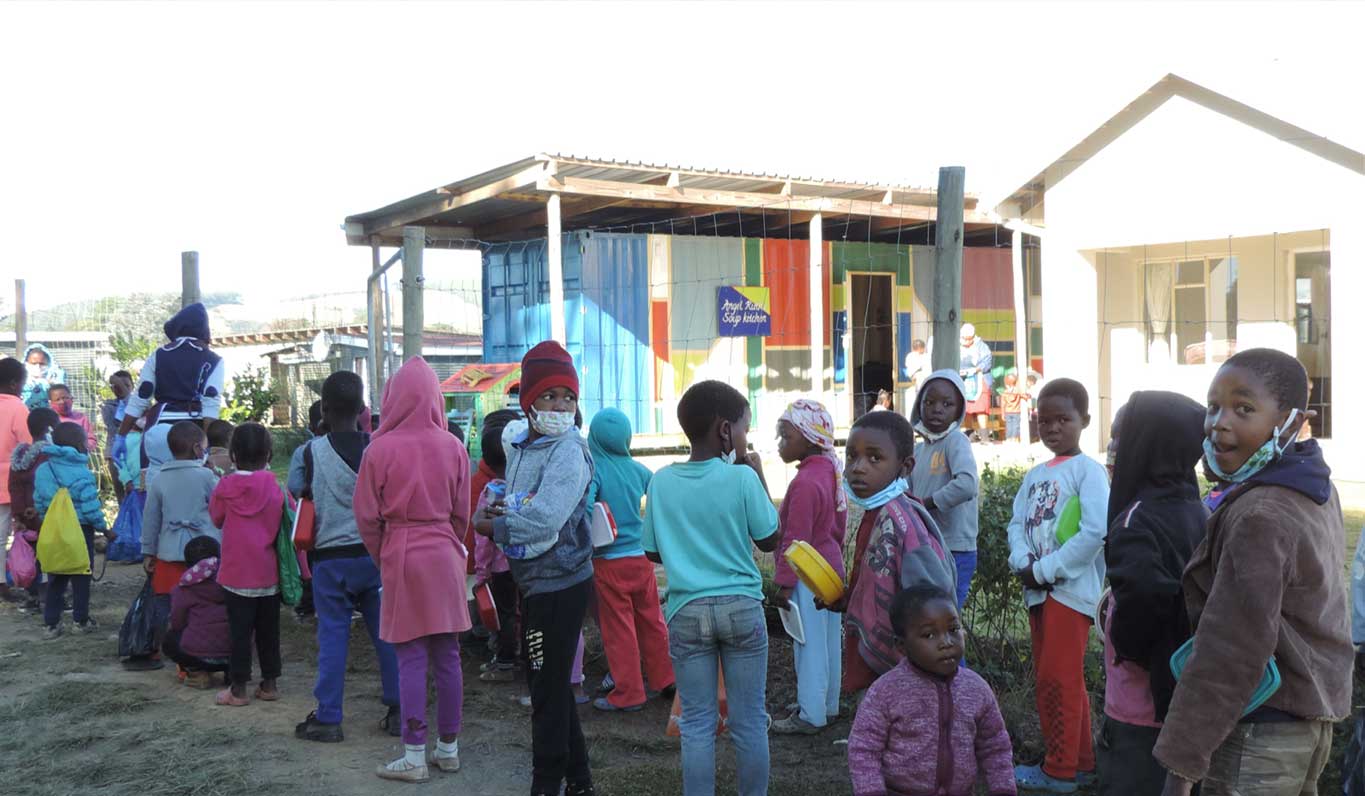 Our Lidgetton Community Project had a successful year in 2015. The children received their regular weekly meals, thanks to Nokthula's preparation thereof, as well as the food parcels going out once a month. The children connected to the project also received school uniforms, which we were not able to buy 8 months ago.


We received many wonderful donations in different ways from individuals as well as from groups/clubs. We have a long list of people to thank for their generous support in 2015:



Read more
PLOT PURCHASE
Nokuthula has finally been able to buy a plot of land in Lidgetton, right opposite the informal settlement, where most of the children come from who are receiving food from the Soup Kitchen. This is a perfect spot for her to be located for easy access to the children. She now wants to put up a fence so she can grow vegetables. Then, of course, comes the task of building.

THE LITTLE EATING/LEARNING SHELTER
On Nokuthla's present property, where she is living, a small wooden shelter has been constructed where the children can eat and learn/play. Recently shelving was put up by Ronald McLelland. Thank you. Now their toys, books, and other learning materials and supplies can be stored properly.
A gate has been fixed by Gavin Hayhoe in front of Nokuthula's house, to keep the local cattle out, who are often roaming around in the village.
Read more
Headlines of recent blog entries: