In South Africa they are presently experiencing the cold winter months, which can be very challenging in Lidgetton.
Thanks to the wonderful support mostly received from people living in Amber Valley, the children in the Lidgetton Community Project have received lots of warm soups and stews, as well as a lot of other goods to see them and Nokuthula through the winter months. Thank you to everyone for their very kind support, and generous time. A special thank you to Hillary Vickers for co-orindating the collection and delivery of the goods.
Computer updates: Khulekani Mncube, a Grade 11 pupil at Jabula High School, asked Sandra if she could find him a lap top. Hilary kindly put out a cirulcaiton letter on the Amber Valley notice board and Sandra received 2 replies. Mr Raymond Sclanders donated a laptop to Khulekani. Thank you so much for this generous sponsorship. Khulekani was very happy to receive it! The other computer was given to the Dlamini family.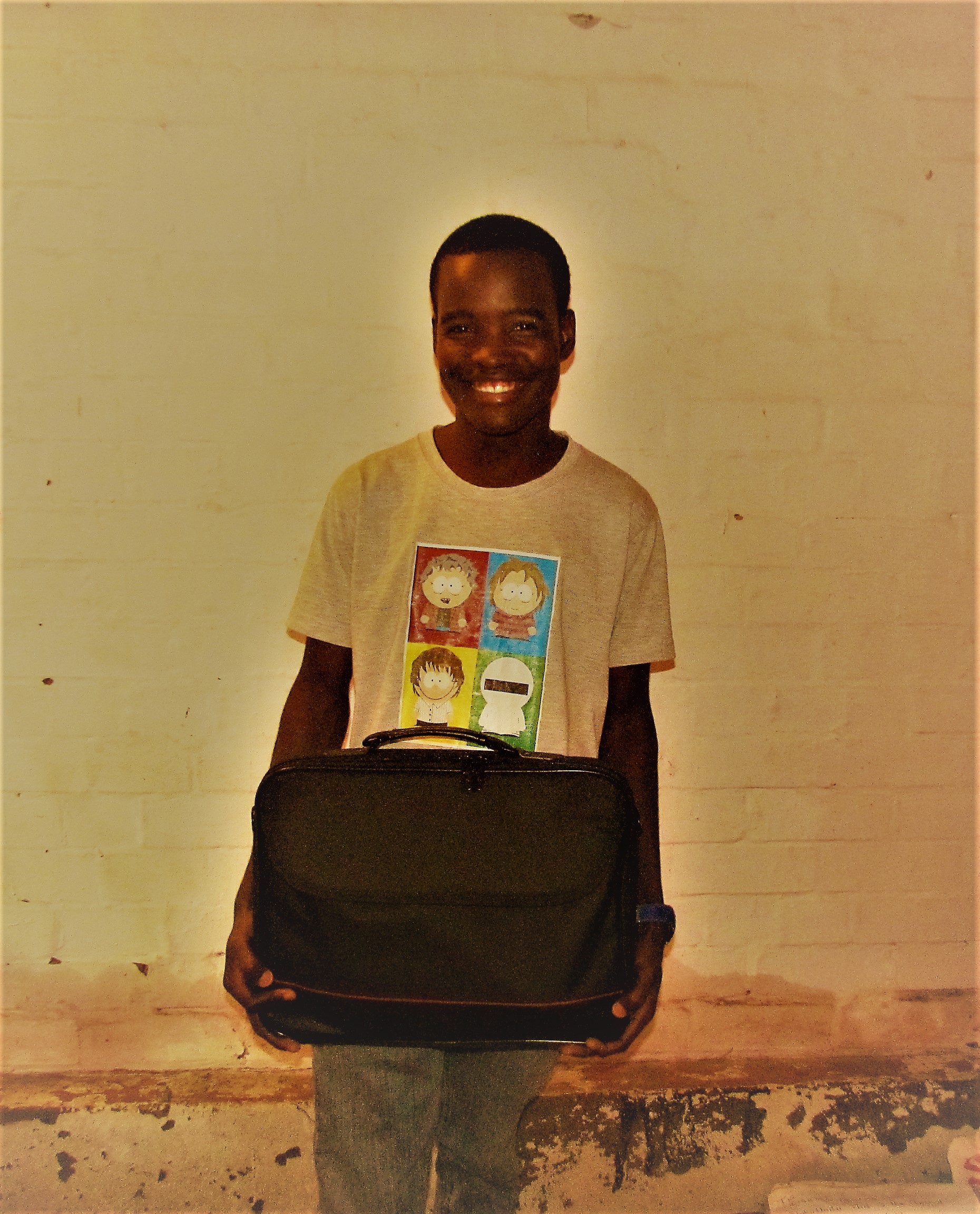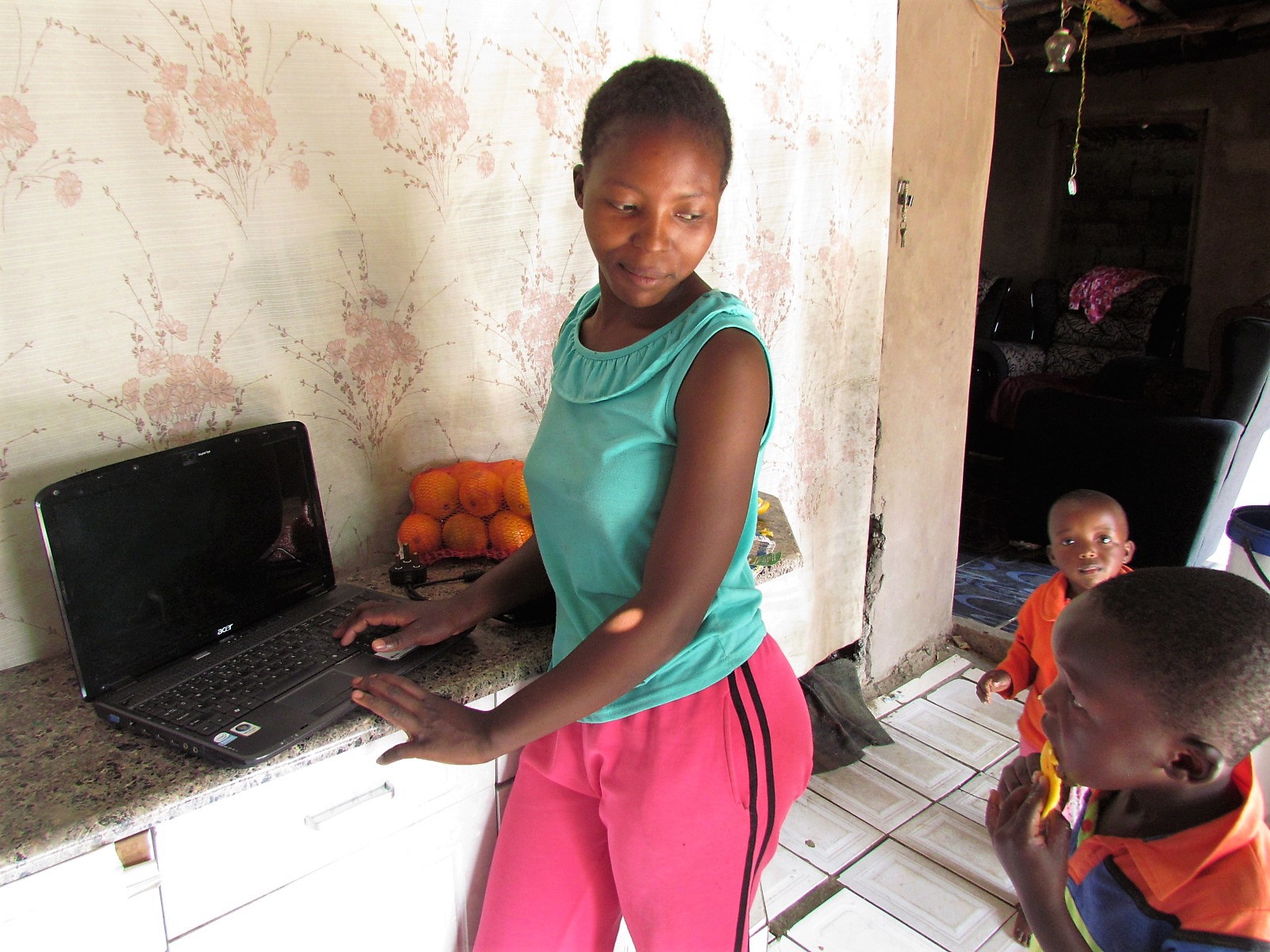 Teddy Bear Knitting Club: In June, Muriel and Maureen from the Teddy Bear knitting Club, went to Lidgetton to visit Nokuthula and the children (the under fives), and took with them many hand knitted jerseys and beanies (wooden hats) - the children look thrilled with their new winter woolies! Thank you to the amazing knitting efforts of the Teddy Bear Club! Such inspiring work.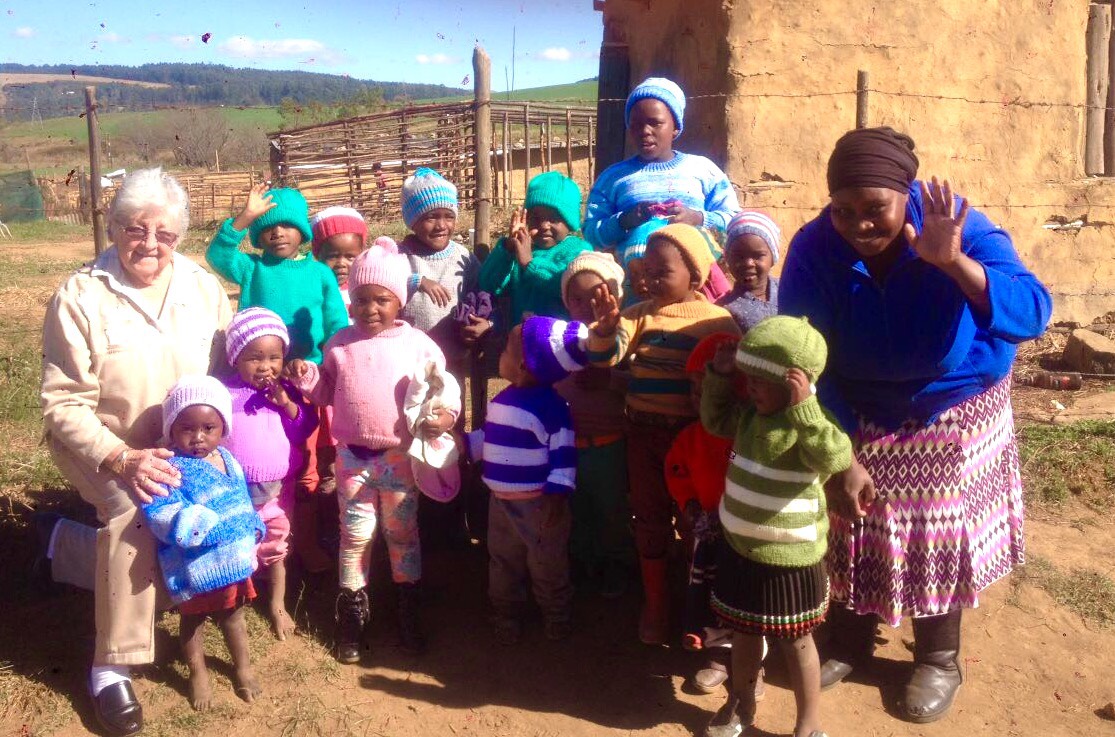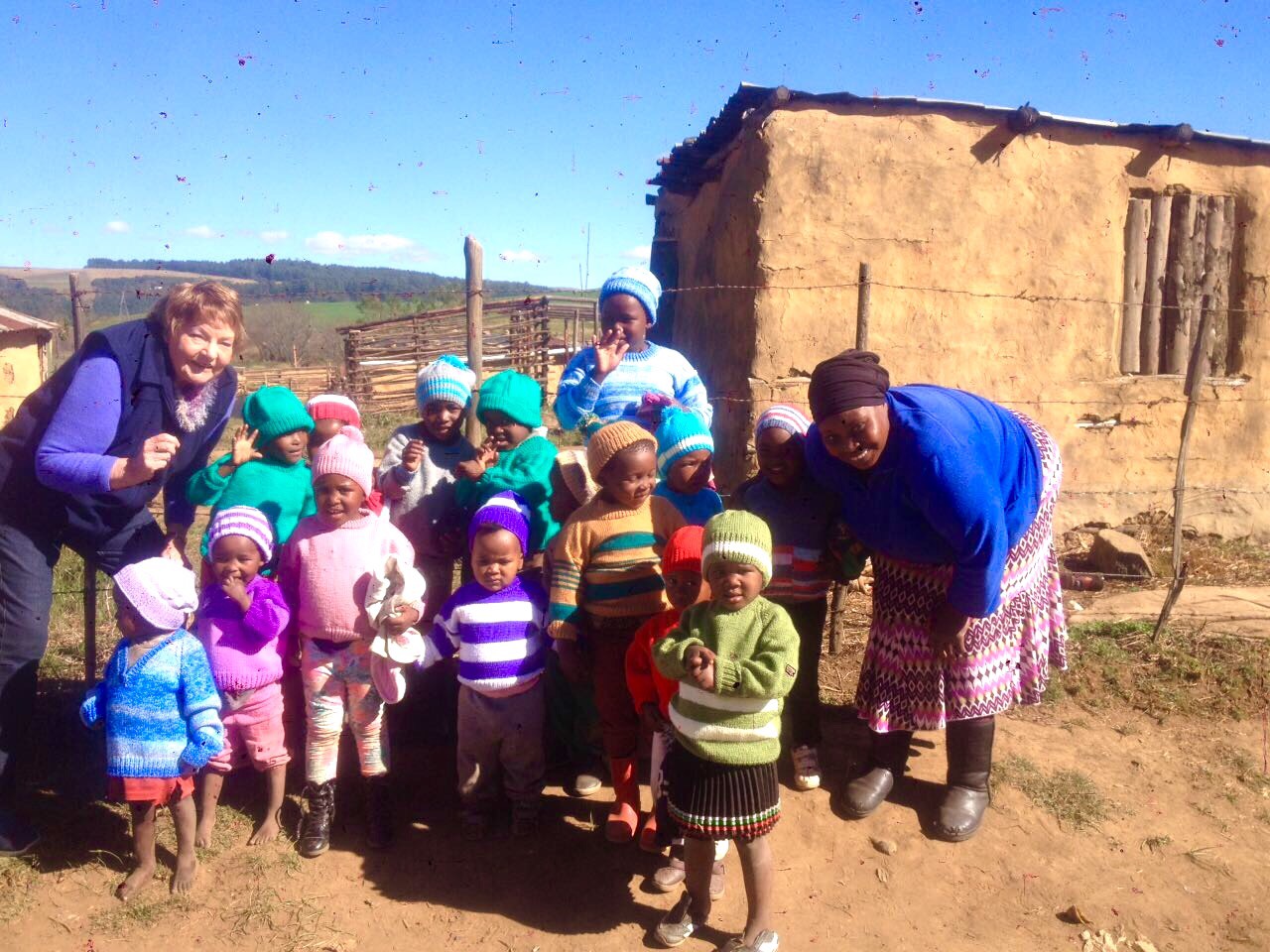 Nokuthula's house is nearly finished now (no photos to prove this yet!) - we look forward to some photo updates. This is very encouraging - hopefully she will be able to move in in Spring/Summer, and with her the new Soup Kitchen.
Headlines of recent blog entries: