Sandra and Pat visited the Dlamini family, bringing them a delivery of wood. They are in the process of renovating their house and roof.

Sibongile, the oldest sister in the green fleece, is basically caring for all the 6 children. When Vusi, her youngest brother was born, the LCP took the family into their care, as Vusi's mother died of Aids just after giving birth to him. He is now 6 years old and in Grade 1 – A sweet happy child. He calls Sibongile "mom". Thando (end of steps on right) is two now. Her mother, Sibongile's sister, is no longer living with them. Sibonglie's other brother was not there that day, he was playing soccer. The school is just 100 metres above their house which is very convenient. They have electricity and 2 streams next to the house, which are still running. This is not to be underestimated, as there is a terrible drought in South Africa right now. One stream is for washing clothes by the neighbours and filthy dirty but the other one is lovely fresh sweet water which bubbles out of the ground.

Lidgetton Community Project supports them as much as possible, with a kind donation - they receive a monthly sum of about €62 at the local shop where they can buy groceries and get their taxi fare. Sandra takes them to buy clothes twice a year and spends about €195 (for all of them), plus Sibongile gets some child grant money from the state for caring for the children.
Sandra is always saying how impressed she is at how happy they are. "Food" for thought....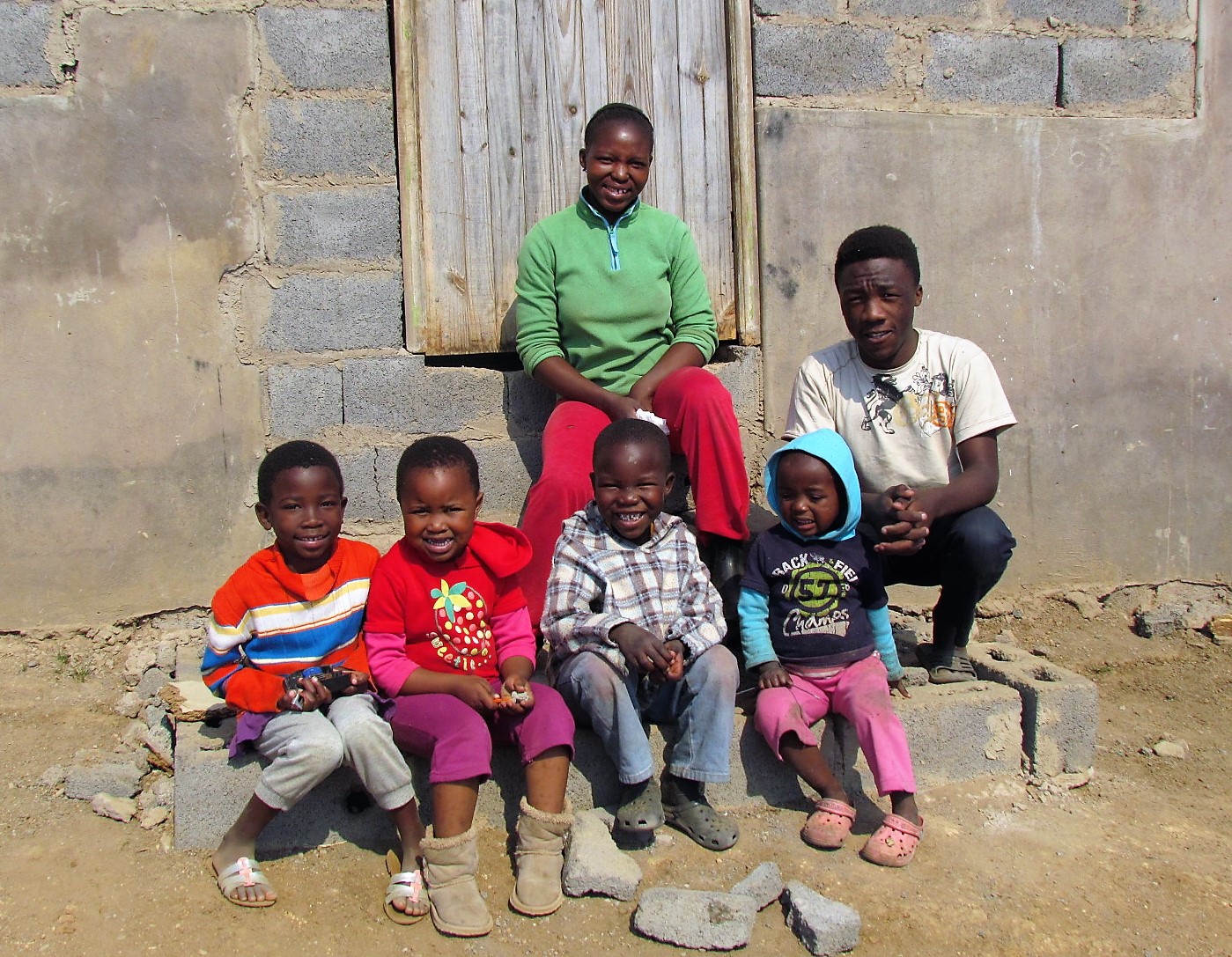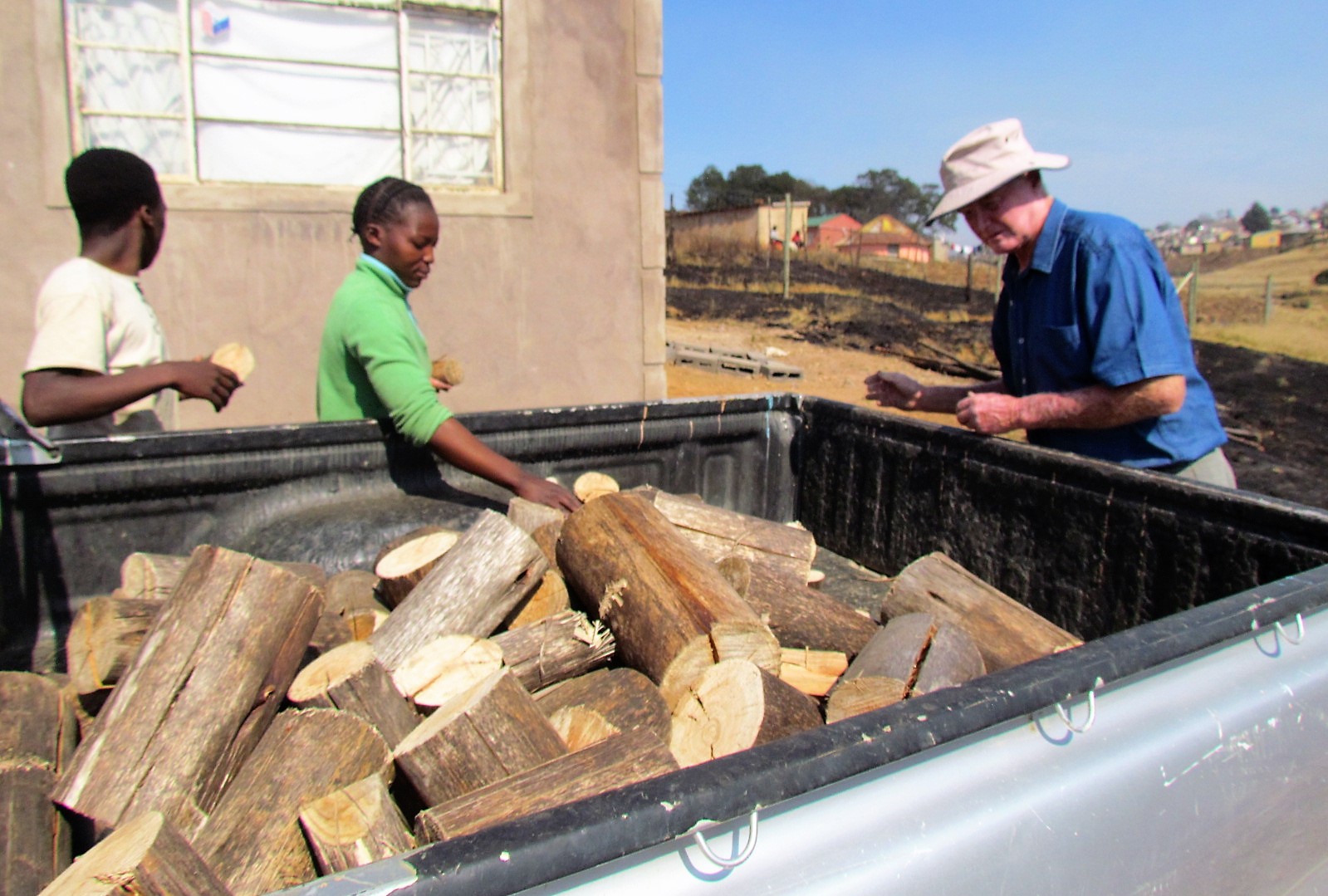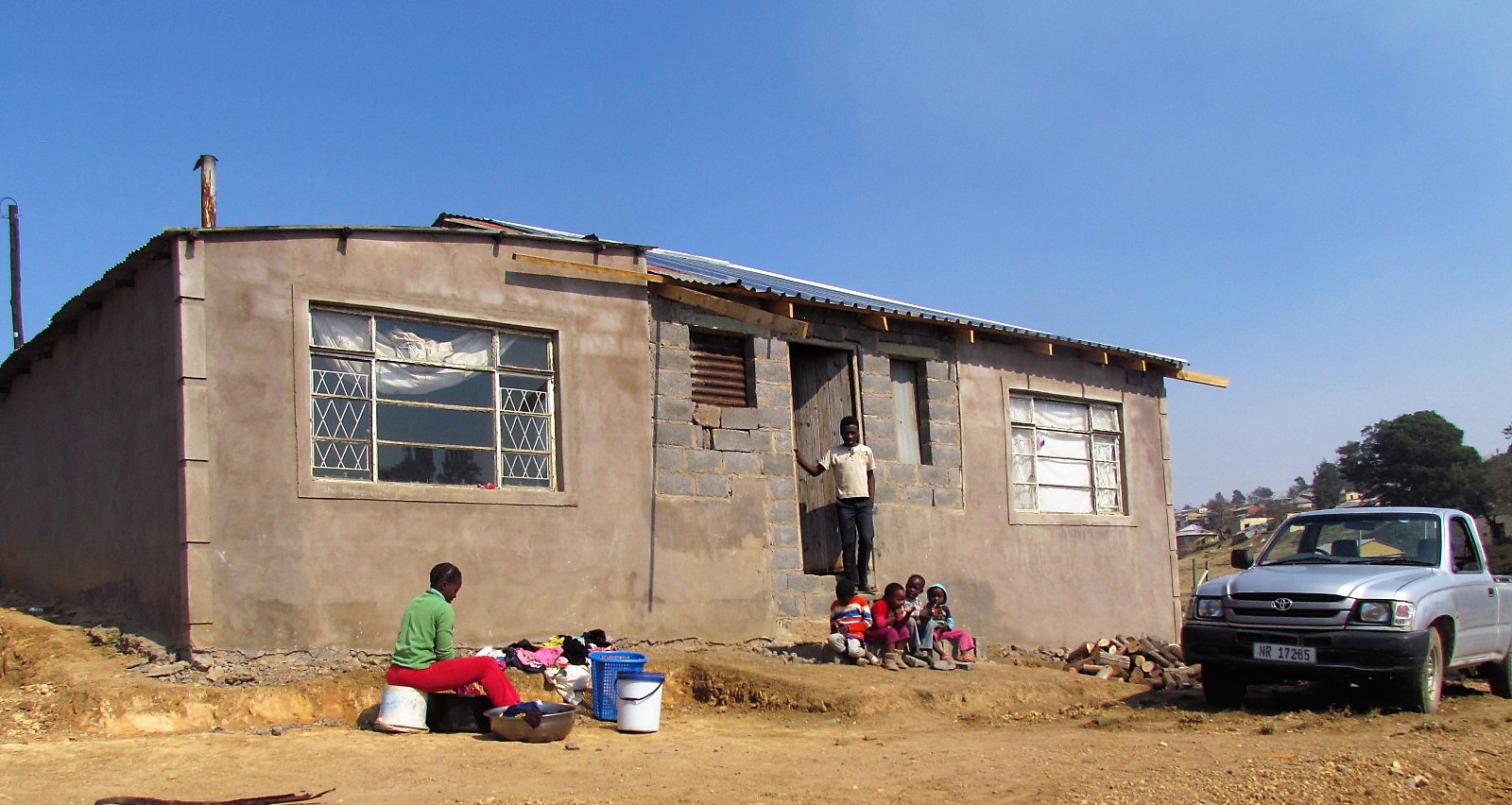 Post by Fiona Hayhoe-Weiland
Headlines of recent blog entries: